Die Bedeutung Bernard Bolzanos für die Gegenwart
This collection of proceedings from the 2001 international conference is divided into three thematic parts: the first focuses on Bolzano's scientific legacy, the second on his research and teaching activities, and the third on his place in the history of Czech philosophy. The reader can compare the Austrian and Czech view of the importance of Bolzano's personality and his work, which is due to the participation of authors, some of whom, for example Edgar Morscher, are among today's most important Bolzano interpreters.
Authors: J. Berg, V. Hála, W. Löffler, E. Morscher, M.Pauza, M. Poiger, K. F. Strasser, M. Textor.
In German.
Published ten or more years ago, therefore, the price has been reduced to half.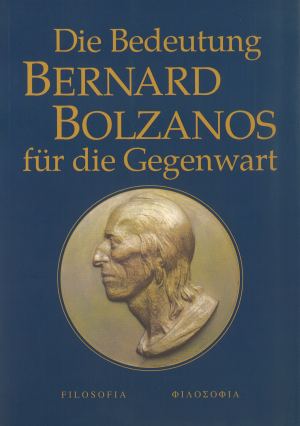 published: 2003
216 pages, paperback
ISBN 80-7007-182-6