Special Issues of The Philosophical Journal (Mimořádná čísla Filosofického časopisu) series
This series includes publications issued in cooperation with the Filosofia Publishing House and the Philosophical Journal. The format of newer titles refers to the magazine's regular publications, often including publications released in English or other world languages. This series is not limited thematically.
The series also includes editions of "The Bohemian Reformation and Religious Practice", published as a platform for publishing articles from the International Biennial Symposium of the same name. Their objective is to map the phenomenon of the Czech Reformation of the 14th to 17th centuries in a European religious, intellectual, political, and cultural context.
Publications are in Czech or English.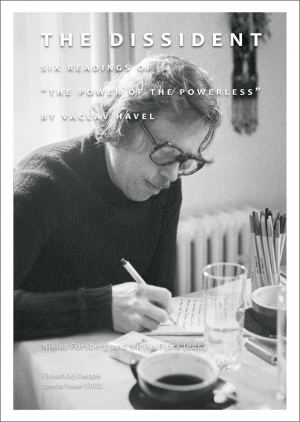 | title | author | published |
| --- | --- | --- |
| The Dissident | Ulrika Björk, Niklas Forsberg (eds.) | 28th March 2022 |
| Varieties of Naturalism in Contemporary Philosophy | Michal Chabada, Róbert Maco (eds.) | 15th December 2021 |
| The Rule of the People and the Rule of Law in Clas ... | Jakub Jinek (ed.) | 31st August 2021 |
| The Spectres of Selfhood | Jakub Chavalka (ed.) | 14th July 2021 |
| Leibniz et leibnizianismes | Jan Makovský (ed.) | 27th January 2020 |
| Nietzsche o ctnosti | Jakub Chavalka, Ondřej Sikora (eds.) | 6th February 2019 |
| Studie k teorii umění Henriho Focillona | Ludmila Dostálová, Miloš Ševčík (eds.) ... | 5th December 2018 |
| The Bohemian Reformation and Religious Practice 11 | Zdeněk V. David, Martin Dekarli, Phillip ... | 2018 |
| A Crisis of Democracy and Representation | Jan Bíba, Milan Znoj (eds.) | 29th November 2017 |
| Perception in Scholastics and Their Interlocutors | Daniel Heider, Lukáš Lička, Marek Otisk ... | 29th November 2017 |
| Explorations in Late Scholasticism | Petr Dvořák, Tomáš Machula (eds.) | 15th February 2017 |
| The Bohemian Reformation and Religious Practice 10 | Zdeněk V. David, David R. Holeton (eds.) ... | 7th March 2016 |
| Sedmkrát z logiky a metodologie vědy | Vladimír Havlík (ed.) | 13th January 2016 |
| Za hranicemi tváře | Jan Bierhanzl, Karel Novotný (eds.) | 6th February 2015 |
| The Bohemian Reformation and Religious Practice 9 | Zdeněk V. David, David R. Holeton (eds.) ... | 15th June 2014 |
| Studie k filosofii Bertranda Russella | Ludmila Dostálová, Tomáš Marvan, Milan S ... | 15th May 2014 |
| 60 let Filosofického časopisu | Petr Dvořák, Ladislav Kvasz, Petr Urban, ... | 16th September 2013 |
| Hledání české filosofie | Erazim Kohák, Jakub Trnka (eds.) | 13th May 2013 |
| Studie k filosofii Nelsona Goodmana | Ludmila Dostálová, Tomáš Marvan (eds.) ... | 10th April 2013 |
| The Bohemian Reformation and Religious Practice 8 | Zdeněk V. David, David R. Holeton (eds.) ... | 14th December 2012 |
| Fenomenologie tělesnosti | Petr Urban | 26th July 2011 |
| Studie k filosofii Ludwiga Wittgensteina | Ludmila Dostálová, Radek Schuster (eds.) ... | 10th May 2011 |
| Geburt der Phänomenologie | Petr Urban (ed.) | 15th November 2010 |
| Studie k filosofii D. Davidsona | Tomáš Hříbek, Ladislav Koreň, Jakub Mách ... | 7th June 2010 |
| The Bohemian Reformation and Religious Practice 7 | Zdeněk V. David, David R. Holeton (eds.) ... | 25th November 2009 |