Pavel Tichý's collected papers in logic and philosophy
This volume contains a complete set of published articles by the prominent Czech logic and philosopher Pavel Tichý, who is one of the most original and controversial personalities of modern philosophical logic. The book presents the evolution of Tichý's views, which have resulted in the formation of a system of transparent intensional logic (TIL). It also contains a number of poignant polemical articles reprinted from prestigious international journals. The book was prepared in cooperation with the New Zealand publishing house Otago University Press.
Published ten or more years ago, therefore, the price has been reduced to half.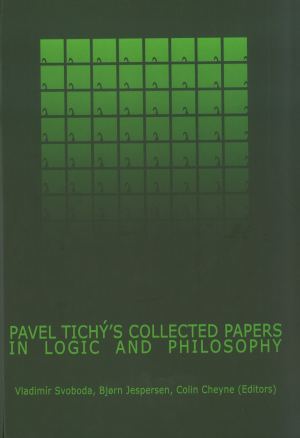 published: 2004
901 pages, hardcover
ISBN 80-7007-189-3