The Kelč Hoard revised: Fragments of Islamic Silver Coins
The Kelč finding is an important archaeological phenomenon for the interpretation of the economic history of the Central European area in the early Middle Ages. Since its discovery in 1938, it has attracted the attention of several generations of researchers (Katz, Augst, Štěpková, Turek, Kučerovská). New knowledge, especially in the field of Islamic numismatics, and the fact that in the 1990s another significant part of the once disrupted and scattered finding was found by detectors in the same locality, necessitated a review of the Islamic part of the finding. This process brought considerable refinement in the attribution of the known part of the finding (more than a threefold increase in the exact fraction determination in more than eight hundred pieces) and entire new scope of knowledge in more than three hundred newly discovered fragments. The metrology was also revised, and a metal analysis was performed on a selected material sample. Thanks to the detailed report of the finder of the new part, information on the finding circumstances of the case was significantly supplemented. The present publication provides complete pictorial documentation of all currently known fragments of Islamic coins from the Kelč finding.


Published ten or more years ago, therefore, the price has been reduced to 50 percent.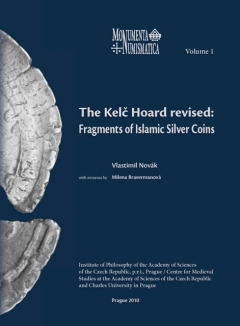 published: 1st September 2010
116 pages, paperback
ISBN 978-80-7007-324-7