Geist, Gesellschaft, Kirche im 13.-16. Jahrhundert
In august 1998 the Centre of Medieval Studies had start organizing international colloquia which take place tou young talented researchers to present its results on international field. 
The first volume from international colloqium which took place in October 1998 in Prague was focused on spiritual, cultural and religious history of central Europe in 13th to 16th century.
In German and English.
The book has been sold out.

Available for free (in pdf):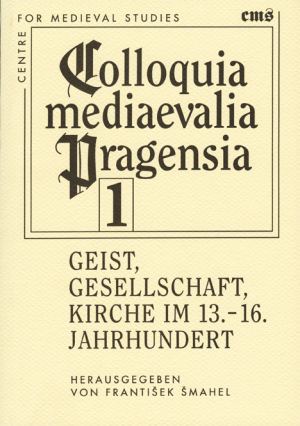 published: 1999
322 pages, paperback
ISBN 80-7007-132-X